Mount Kilimanjaro Christian Medical Center
I
'm reading
Three Cups of Tea
, Greg Mortenson's story, co-written with David Oliver Revlin, of his work, underway since the mid-1990s, of building schools in remote villages in Pakistan for education of both boys and girls. Early in the book, Mortenson talks briefly about his father Dempsey's work raising funds for and founding the
Kilimanjaro Christian Medical Center
(KCMC) in Moshi, Tanzania. The story is an inspiring example of effective delivery of professional training in a developing country.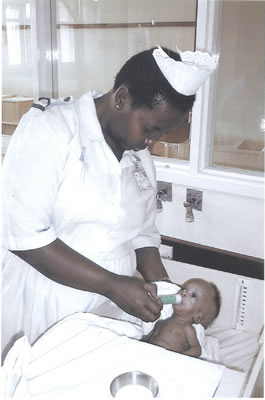 Neonatal Unit at Kilimanjaro Christian Medical Center
photo by Betsy Buschkemper
(U of Nebraska Medical Center)
Greg Mortenson explains that
When [Dempsey's] teaching hospital was up and partially running, he insisted, against the wishes of many foreign members of the board, that they focus on offering medical scholarships to promising local students, rather than simply catering to expat children and the offspring of East Africa's wealthy elite.
At the ribbon-cutting ceremony in 1971, Dempsey
began by thanking his Tanzanian partner at the hospital, John Moshi, who Dempsey said was just as responsible for the medical center's success as he was. "I have a prediction to make," he said in Swahili, ..."In ten years, the head of every department at the Kilimanjaro Christian Medical Center will be a Tanzanian. It's your country. It's your hospital."
According to Greg Mortenson,
My dad got blasted by the expats for that. But you know what? It happened. The place he built is still there today, the top teaching hospital in Tanzania, and a decade after he finished it, all the department heads were African.
In 1997 the
Kilimanjaro Christian Medical College
opened at KCMC, with a range of training programs, including a five-year program for training doctors, a three-year program for training nurses, and a postgraduate studies and research program.
###
Labels: Africa, Employee development, Learning organization